The world of Beetlejuice is back and more spirited than ever! Recently, People.com shared an exclusive look at Winona Ryder and Jenna Ortega on the set of Beetlejuice 2, filming what seems to be a wedding scene in Hertfordshire, England. Winona Ryder, reprising her iconic role as Lydia Deetz, was spotted in her character's signature gothic attire, complete with the unforgettable spikey bangs. Jenna Ortega, on the other hand, was seen wearing a white tulle-laden gown, a stark contrast to the red multi-tier ruffled dress that Ryder wore in the original movie.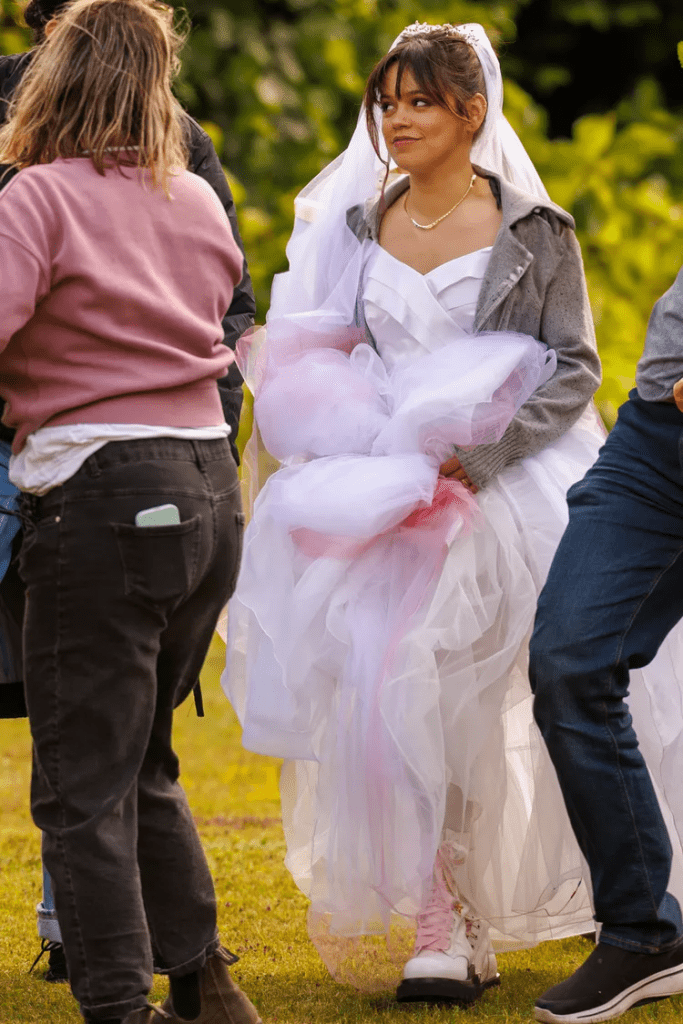 According to People.com, Jenna Ortega is set to play the role of Lydia's daughter in the sequel. This was confirmed when Warner Bros. officially announced Beetlejuice 2, billing Ortega as "Lydia's daughter." Fans of the original will also be thrilled to know that Michael Keaton is returning to reprise his role as the mischievous ghost, Beetlejuice.
The original Beetlejuice, released in 1988, was a horror-comedy directed by Tim Burton. The film followed the story of a recently deceased couple who enlist the help of a shady spirit, Beetlejuice, to drive out an unbearable family that moved into their home. The movie became an instant classic, thanks to its unique blend of horror, comedy, and unforgettable characters.
The sequel has some new faces joining the cast as well. Monica Bellucci, who is reportedly dating Tim Burton, is set to play Beetlejuice's wife. Willem Dafoe has also joined the cast and is believed to be playing a law-enforcement officer in the afterlife. Additionally, Justin Theroux is set to appear in Beetlejuice 2, though his role has not yet been revealed. Catherine O'Hara will return as Lydia's eccentric stepmother, Delia Deetz.
In a recent VIP event, Michael Keaton expressed his excitement about returning to the role of Beetlejuice. He mentioned that the sequel is being made in a manner very similar to the original, with a focus on improvisation and creativity.
Beetlejuice 2, directed by Tim Burton, is scheduled to hit theaters on September 6, 2024, marking 36 years after the release of the original film.
For more details and exclusive photos from the set of Beetlejuice 2, head over to the full article on People.com.
Latest posts by Trevor Decker
(see all)